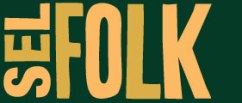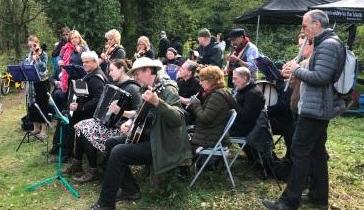 A Chance to Perform
We play at many local community events during the year. All orchestra members are encouraged to join in.
If you belong to a local community organisation and would like us to play at your event, please contact us.
Upcoming Events
24/09/2022
Mother Goose Nursery Wildlife Garden
Location: 65 Green Dale, London SE5 8JZ
Description: With home - made pizzas!
Times: 13.30 - 14.30
Confirmed: Yes
No. of Attendees: 8
Attendees
25/09/2022
Harvest Festival
Location: Brixton Windmill (https://www.brixtonwindmill.org/) 100 Blenheim Gardens Brixton Hill London SW2 5DA
Description: The event is free for local people to attend, the windmill will be open for guided tours. There will be our own pop-up cafe in their lovely new building and lots of activities taking place during the afternoon associated with harvesting wheat, baking bread etc.
Times: Somewhere between 1 & 5
Confirmed: No
No. of Attendees: 15
Attendees
13/10/2022
Herne Hill Music Festival
Location: St Saviours Hall, Herne Hill Road, London SE24 0AY
Description: An evening of entertainment midway through the festival.
Times: 19.30 - 21.30
Confirmed: Yes
No. of Attendees: 15
Attendees
Past Events
14/07/2022 Raise the Roof
03/07/2022 West Norwood Feast
12/06/2022 Friern Road Street Party
09/04/2022 Brockley Nature Reserve
12/12/2021 Christmas Party
05/12/2021 Sparkle In The Park
17/10/2021 Woodlands Farm Apple Day
26/09/2021 Church Fundraiser
19/09/2021 Friern Road Street Party
13/03/2020 Brockley Social Club Folk & Blues Night
31/01/2020 Goodrich school Ceilidh
21/12/2019 Christmas Party
15/12/2019 Centre for Wildlife Gardening SE15
10/12/2019 South London Botanical Institute
13/10/2019 St George's Harvest Festival
10/10/2019 Herne Hill Music Festival
28/09/2019 Mother Goose Nursery Wildlife Garden
22/09/2019 Brixton Windmill Harvest Festival
13/07/2019 End of Term Party
29/06/2019 Brockwell Park Community Greenhouses
23/06/2019 Friern Road Street Party
09/06/2019 Ruskin Park
08/06/2019 Elmington Residents Association Fun Day
07/06/2019 Brockley Max Festival
23/05/2019 South London Botanical Institute
14/04/2019 New Cross Gate Cutting Nature Reserve
10/02/2019 Castelbar Care Home
07/02/2019 Lenox Project, Deptford
25/01/2019 Goodrich school Ceilidh
23/12/2018 Christmas Party
16/12/2018 Centre for Wildlife Gardening SE15
13/12/2018 South London Botanical Institute
01/12/2018 Christmas Festival, Dulwich Wood House
25/11/2018 Centre for Wildlife Gardening
24/11/2018 St George's Christmas Market
11/11/2018 Castelbar Care Home
02/09/2018 West Norwood Feast
14/07/2018 Our Lady & St Philip Neri Church
07/07/2018 Watergate School, nr Sydenham
30/06/2018 Mother Goose Nursery Wildlife Garden
23/06/2018 Ruskin Park
16/06/2018 Alison Craig's birthday party
06/06/2018 Brockley Max Festival
24/03/2018 New Cross Gate Cutting Nature Reserve
17/03/2018 Underground Busking
17/12/2017 Centre for Wildlife Gardening SE15
16/12/2017 Horniman Gardens
28/10/2017 Mother Goose Nursery Wildlife Garden
03/09/2017 Homecroft Road Street Party
06/08/2017 Dulwich Picture Gallery
08/07/2017 Ruskin Park
02/07/2017 Friern Road Street Party
01/07/2017 Watergate School, nr Sydenham
25/06/2017 Brockwell Park
18/06/2017 Centre for Wildlife Gardening SE15
17/06/2017 Dulwich Hamlet Junior School
08/04/2017 Telegraph Hill Fesival
25/03/2017 New Cross Gate Cutting Nature Reserve
17/03/2017 Bertha James Day Centre
18/12/2016 Centre for Wildlife Gardening SE15
16/12/2016 Beckenham MindCare
11/12/2016 Dulwich Winterlights
10/12/2016 Paxton Primary School
26/11/2016 St Andrews Church Grove Park
19/11/2016 Ivy House (Folk Collective)
24/09/2016 Maritime Museum
02/07/2016 Watergate School, nr Sydenham
01/07/2016 Paxton Primary School
18/06/2016 Stillness Primary (Folk Collective)
12/06/2016 Centre for Wildlife Gardening SE15
12/06/2016 Friern Road Street Party
28/05/2016 Sheila's Birthday Party
20/03/2016 Horniman Museum Conservatory
06/03/2016 Telegraph Hill Festival
22/12/2015 Beckenham MindCare Centre
20/12/2015 Centre for Wildlife Gardening SE15
06/12/2015 Ivy House, Nunhead
29/11/2015 St Andrews Church Grove Park
03/10/2015 The Griffin Club Dulwich
26/07/2015 St Andrews Church Grove Park
19/07/2015 The CASSEL Centre SE23
11/07/2015 Fairlawn Primary School Summer Fair SE23
05/07/2015 Ivy House, Nunhead
04/07/2015 Blythe Hill Fields Festival
27/06/2015 Stillness Primary School Fete SE23
20/06/2015 St Andrews Church Fete, Grove Park
14/06/2015 MADD for Brockwell Park
14/06/2015 Dulwich Art Gallery
07/06/2015 Bellenden Road Big Lunch. Peckham
06/06/2015 L'Arche Garden SE27
31/05/2015 Dulwich Helpline Open Garden SE21
05/07/2014 Blythe Hill Fields Festival
07/06/2014 St Andrews Church Fete, Grove Park
01/12/2013 West Norwood Feast
28/09/2013 Red Cross Gardens
13/07/2013 Lewisham People's Day